Če avtomobil A spelje proti točki B s 50km/h in vesoljska ladja C preseže svetlobno hitrost na poti k točki delta, kako zelo dolgočasen bo ta zapis?
Odgovor: dva megadžula na kubik soljene pameti.


Ma, ja. Svet ni eden, svetova sta dva, je pridigala reklama na televiziji, ko smo bili še malce bolj šmrkavi. Potem pa smo namesto šmrklja pod vohalni organ dobili Gordon Freeman-ske kocine in ugotovili, da je svetov točno toliko, kot je ljudi. [1]pa še kakšno drevo ima najbrž čisto  svojega Problem nastane, ko hočemo kot družba te svetove prisiliti, da bi postali navzkrižni, ali pa vsaj kvalitetno komplementarni. Nihče pa ne bi stopil koraka nazaj in pogledal malce širše slike in pustil drugim, da gre vsak svojo pot.
Ko odrasteš, se dokazovanje, da si boljši v….naključnih tekmovanjih, ki si jih s kolegi sproti zastavljate, prelevi v to, kdo ima bolj prav. Če bi le tepci vedeli, da ima čisto vsak lahko prav. Do trenutka, ko to pove drugim. [2]I'm describing it, not doing it. Oh, wait…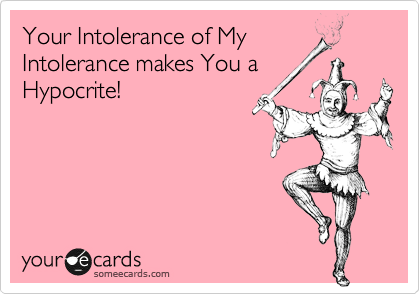 Tišina je vredna zlata. In jo zato močno pogrešam.
Kaj je še novega v teh koncih? Pred dobrim mesecem sem si namesto stare kripe omislil novo škatlico. Priznam, da je sprememba nasploh zelo dobrodošla. Predvsem zaradi odličnejše baterije in dejstva, da se novi pripomoček ne ugaša brez mojega posredovanja. Kar je dokaj uporabna funkcija pri zabavni tehniki. Moji živci so se utrdili in se skorajda ne sekiram več za vsakodnevne opravke s praši prijetnimi sogovorniki na šihtu. Dokončujem svoje zadnje prijetne trenutke na pfhaksu, postajam mrežni strokovnjak, [3]ha-ha ostajam nekonfliktna oseba [4]razen, kadar trolam po intronetih in občasno ločujem odpadke na tiste v košu in tiste poleg, ker je vreča prepolna.
Time to go fully dank.